Give your child an advantage in their College Education
We save clients an average of
$83K in college costs
-College Admissions
-ACT/SAT Prep

-Financial Aid

-Grants, Scholarships, and more
Our Services
College Funding
We help with financial aid applications, college financial plans, strategy analysis and a personalized scholarship search.
We can help students get financial aid for college. Did you apply for financial aid and get turned down? We can help you with the appeal.
College Admissions
We provide mentoring for the college process, including admissions guidance, SAT/ACT prep, college list building, application and essay review and mock interviews.
Career Development
We assess students' personalities and interests and provide guidance on their careers through resume and interview prep, mock interviews and internship searches.
What is Beyond Academy
Learn more about the great benefits of working with Beyond Academy
Why Choose Our College Planning Program?
Testimonials
"I was skeptical about how much this counseling would help me, but looking through all the resources that they offered, it was like their life's mission was to get you to your college of your choice. Through this counseling, I got into all the schools that I applied to with most of them giving me generous scholarships. I can definitely recommend it for anyone lost in the college process like I was.
Natalie Thompson
University of North Carolina
"I didn't realize how much I didn't know and how easily mistakes can be made. The guidance and assistance was money well spent. I will use POM again when my youngest is applying down the road."
Richard Diaze
I sent my daughter to Beyond Academy for the university admissions process. Dr. Sherry and her American team did fantastic work. They helped my daughter find the major that she loves, that fits her skills, and has a bright future. My daughter now gets offers from Carnegie Mellon University, UCLA, etc. I am a very happy father now!
March Miranda
Contact Our Team!
Better yet, see us through Zoom!
We love our customers, so feel free to set up a Zoom meeting using this link:
https://calendly.com/drsherryhu/appointment
---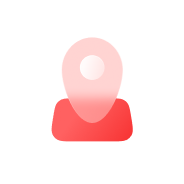 4695 Chabot Drive, Pleasanton, California 94588